Archives by date
You are browsing the site archives by date.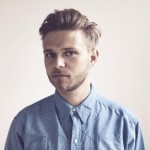 By Rikke on 31/10/2013
Det går så hurtigt for tiden med al den gode musik der udkommer, om det så gælder albums eller singler, eller danske som udenlandske bands og solister. Så i den forbindelse, og i forbindelse med Spil Dansk Dagen, har jeg sat mig for at fremhæve et par danske nyudgivelser i den ene eller den anden […]
Posted in Rikkes indlæg | Tagged 4 Guys From The Future, Bjarke Porsmose, Caspar Hesselager, My Heart The Brave, Nanome | Leave a response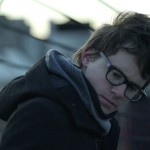 By Rikke on 29/10/2013
Det er ikke meget vi har bidraget denne blog med musik der ikke havde noget med Poetry In Mono at gøre på det sidste, men det gør jeg noget ved nu. For jeg har personligt glædet mig til i dag hvor jeg kunne præsentere jer for én af kandidaterne til årets plader, nemlig den fremragende […]
Posted in Rikkes indlæg | Tagged Antipop Consortium, Arcade Fire, Hjaltalín, Nico Muhly, Ryan Lott, Son Lux, Sufjan Stevens, The Antlers | Leave a response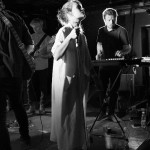 By Rikke on 23/10/2013
Sæsonens sidste Poetry In Mono (som vender stærkt tilbage i foråret!) og den 14. i rækken bød endnu engang på lækkert musik og rigtig god stemning hele vejen igennem. Begge bands gav den alt hvad de kunne og de mange der var troppet op lod til at have en rigtig dejlig aften. Aftenens DJ sørgede […]
Posted in poetry in mono, Rikkes indlæg | Tagged Dråpe, Poetry In Mono, Poetry In Mono #14, scarlet chives, Stengade | Leave a response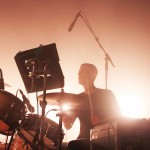 By Rikke on 20/10/2013
Alle billeder er taget af Mads Lehnert.
Posted in Rikkes indlæg | Tagged store vega, when saints go machine | Leave a response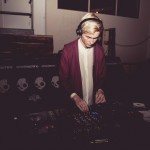 By Rikke on 16/10/2013
Som en ekstra bonus til den 14. Poetry In Mono i morgen, får vi fint besøg af Mads Axelsen (fra Det Elektriske Barometer) som vil spille et 90 minutter langt set efter koncerterne. Så vi håber at i er friske på at blive hængende og feste! Læs mere om arrangementet her og køb din billet […]
Posted in poetry in mono, Rikkes indlæg | Tagged Mads Axelsen, Poetry In Mono | Leave a response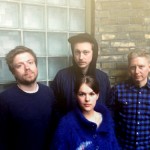 By Rikke on 15/10/2013
Så nærmer efterårets næste (og denne sæsons sidste) Poetry In Mono sig med hastige skridt. På torsdag lukker vi på Stengade dørene op for den 14. Poetry In Mono i selskab med norske Dråpe og danske Scarlet Chives. De fleste vil nok kunne nikke genkendende til norske Dråpe fra deres besøg på Roskilde i sommers […]
Posted in poetry in mono, Rikkes indlæg | Tagged Dråpe, Poetry In Mono, scarlet chives, Stengade | Leave a response