Archives by date
You are browsing the site archives by date.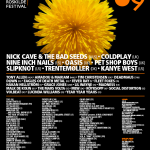 By Rune on 30/04/2009
Ja så er der efterhånden ved at være styr på Roskilde Festivalens program anno 2009. Siden offentliggørelsen af de første navne, har diskussionen (som sædvanlig) stået på, om Roskilde Festivalen lever op til sit eget gode ry. Det af og til kræsne publikum på Roskilde Festivalen, har jo som ofte en mening om det rammer […]
Posted in turboschlossers indlæg | Tagged Kanye West, Lil Wayne, Nine Inch Nails, pitchfork, Roskilde Festival, Slipknot | Leave a response
By Rune on 27/04/2009
Jeg vil lige smide en anbefaling, som fik en smule opmærksomhed (og gode anmeldelser) i det forgangne år. Navnet på bandet/soloprojektet er M83 og de kiggede blandt andet forbi Voxhall sidste år til en ganske udemærket koncert, og jeg faldt lige over et af albummets mangetallige perler, nyd den lige til formiddagskaffen – We Own […]
Posted in turboschlossers indlæg | Tagged m83, Voxhall, We Own The Sky | Leave a response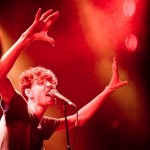 By Rikke on 25/04/2009
Jeg kan ikke huske hvornår jeg sidst levede mig så meget ind i musikken til en koncert, at jeg helt glemte at lægge mærke til hvad der rent faktisk foregik på scenen og rundt omkring mig. Jeg levede bogstaveligt talt i min egen lille dansende bobbel da The Whitest Boy Alive, i går gav den […]
Posted in Rikkes Indlæg | Tagged Erlend Øye, The Whitest Boy Alive, Train | 2 Responses
By Rune on 24/04/2009
Hm ja… Jeg vil rigtig gerne fremhæve et band der ikke altid har fået den tiltænkte opmærksomhed, og fået anerkendt den indflydelse dette band har haft på 90/00'ernes indie bands. Bandets navn er Big Star og de startede allerede i 1971, men desværre uden den helt store succes, dette var især på grund af en […]
Posted in turboschlossers indlæg | Tagged #1 Record, Alex Chilton, Ardent, Big Star, Chris Bell, Holocaust, I'm In Love With A Girl, Jeff Buckley, Kangaroo, Placebo, Radio City, September Gurls, The Beatles, The Byrds, The Kinks, The Who, Third / Sister Lovers, Velvet Underground | Leave a response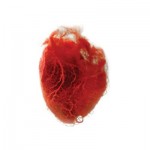 By Rikke on 21/04/2009
Eksamensperioden nærmer sig igen med hastige skridt. Det er dog forhåbenligt den sidste for mit vedkommende i denne omgang. I den forbindelse skal jeg skrive to opgaver på ca. 10-15 sider, og er efter et stykke tid kommet frem til, at de begge skal tage udgangspunkt i albumcoveret som objekt. Så derfor har jeg været […]
Posted in Rikkes Indlæg | Tagged Akron/Family, Albumcovers, Bob Dylan, Cocorosie, David Bowie, Ed Harcourt, Gorky's Zygotic Mynci, John Lennon, Led Zeppelin, Lou Reed, Love, Muse, Nick Drake, Pink Floyd, The Beatles, The Flaming Lips | Leave a response
By Rikke on 15/04/2009
Jeg faldt over denne artikel tidligere i dag. Har ikke lige tid til at skrive nogen uddybende kommentar til den, men læs den og deltag endelig i debatten.
Posted in Rikkes Indlæg | Leave a response
By Rikke on 10/04/2009
Nu vi er ved de tossede britere, så kan jeg da lige vise jer den mest tossede lille promo-film jeg nogensinde har set. Den skulle forestille at promovere én af mine yndlings-singer/songwriters debutalbum 'Here Be Monsters' fra 2001…see for yourself and enjoy:
Posted in Rikkes Indlæg | Tagged Ed Harcourt, Here Be Monsters | Leave a response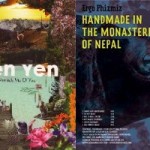 By Rikke on 09/04/2009
Mit første indlæg her på bloggen, handlede om de skøre islændinge, og nu er tiden kommet til de tossede britere. Jeg fik idéen til indlægget, da jeg for et stykke tid siden helt tilfældigt befandt mig i Ungdommens Hus i Fredericia og var vidne til en vældig underholdende brite der kalder sig Ergo Phizmiz. Han […]
Posted in Rikkes Indlæg | Tagged Ergo Phizmiz, Klostret, The Sinister Cat, Tim Ten Yen, Ungdommens Hus | Leave a response