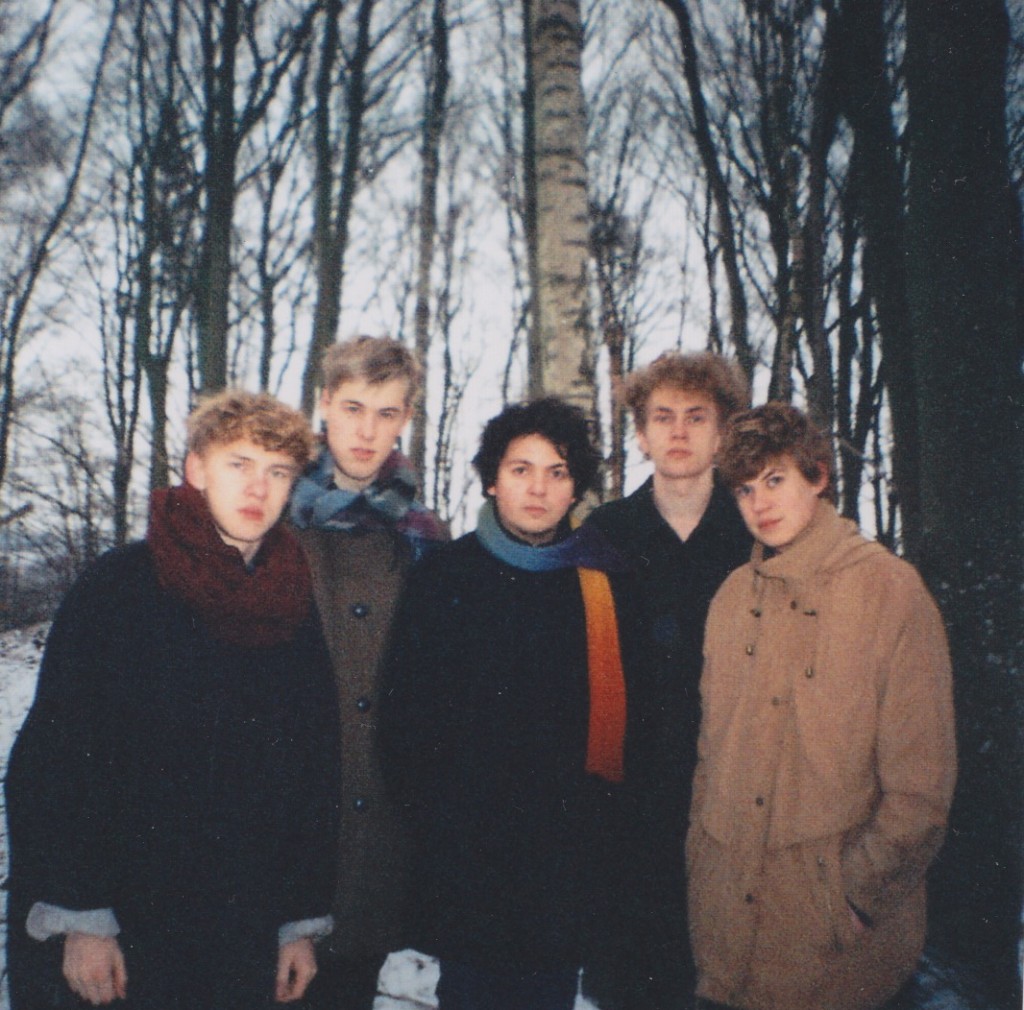 Så er det på lørdag den 12. Poetry In Mono og den sidste for denne sæson, går løs! Vi vender stærkt tilbage i efteråret. Det bliver et brag af en fest med Bastian Kallesøe (The New Spring) og Jens Ramon (Figurines) til at vende plader før, imellem og efter koncerterne. Young Dinosaur og Waldo & Marsha indtager Stengades dejlige lille scene og giver den gas. Som opvarmning kan du her få et bud på hvilket nummer der rykker for tiden hos de forskellige bandmedlemmer i Young Dinosaur:
Frederik:
Fucked Up – Turn The Season

– Rimelig sygt nummer fra "David comes to life" som også er en megasvedig plade! Jeg kan huske at jeg først rigtigt fangede fucked up, da Andreas købte deres EP "year of the tiger" (også helt sindssyg) for et halvt års tid siden.
Andreas:
Supervillain Theme By Madvillain/Madlib

– Det er sådan en feeling jeg har haft på, i virkelig lang tid nu
Eske:
Don McLean – American Pie

– Jeg har virkelig hørt den sang mange gange de sidste par måneder! Jeg synes sangen er utrolig unik, men jeg kan ikke forstå hvad der gør det. Jeg er især meget begejstret for linjen: "I know that you're in love with him, cause I saw you dancing in the gym, You both kicked of your shoes, man I dig those rhythm and blues" i anden vers.
Bjarke:
Lucky Bird – Disappear

– Joachim viste mig det her nummer for ca. 2-3 uger siden. Jeg har ikke kunne finde andre numre med bandet, men det gør heller ikke noget når det her er så mega fedt!
Joachim:
Pneu – Grill Your Eyes

– Jeg har valgt et nummer der hedder Grill Your Eyes af en ung episk fransk duo (trommer, guitar) ved navn Pneu. Nummeret er 3:07 min pure epicness, en energiudladning af en anden verden! Grill Your Eyes er kryptisk sangskrivning og formen er bemærkelsesværdig da ingen stykker faktisk gentager sig. Måske disse gutter har lyttet en del til klassisk musik? De er altså kun to personer (på pladen dog en ekstra guitarist), og alligevel er musikken så dynamisk, medrivende og tilstrækkelig!!!!! Hele deres plade fra 2011 som hedder Highway To Health kan i øvrigt kraftig anbefales at tjekke ud!
Find mere information om arrangementet her. Vi ses! 🙂