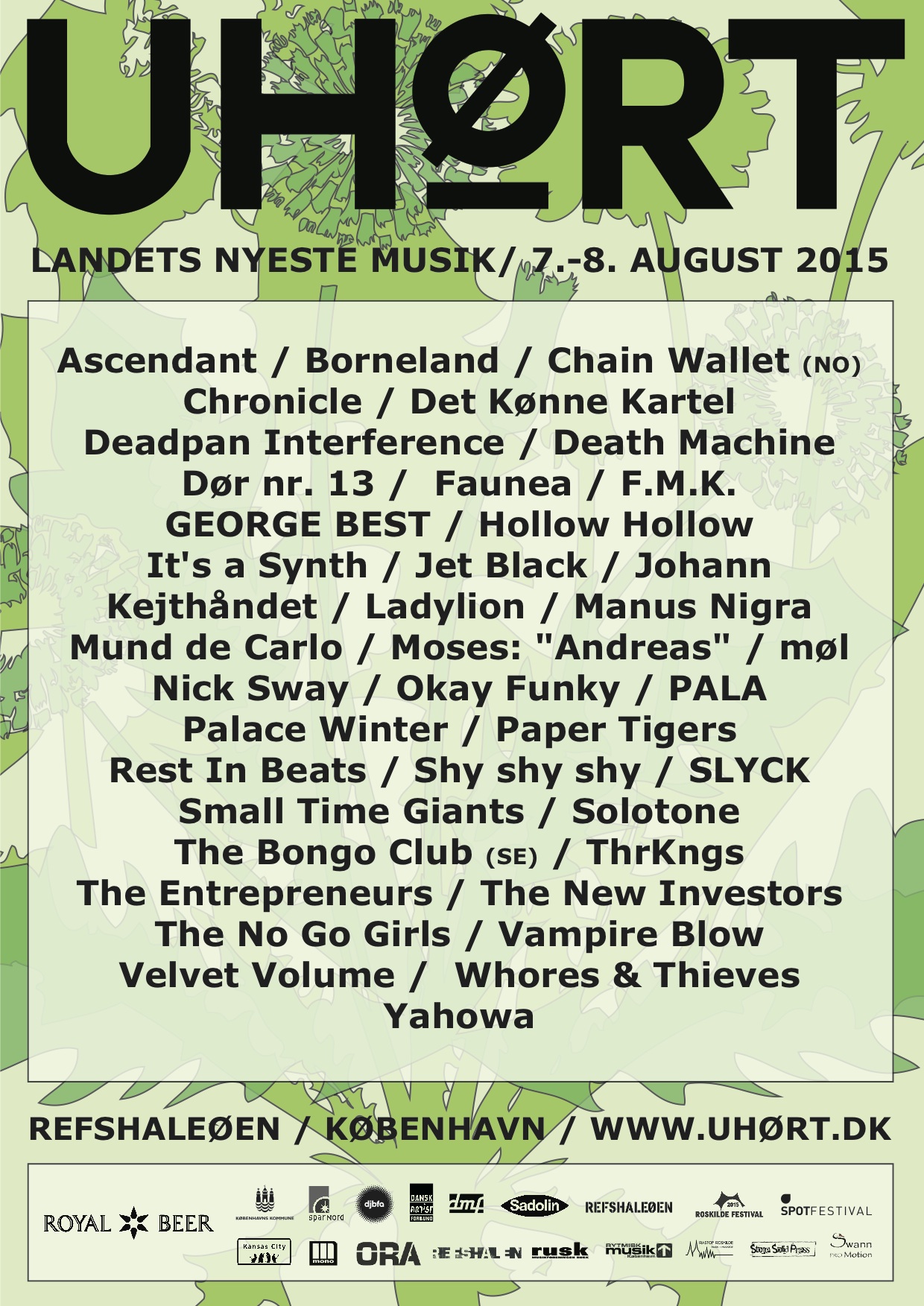 Undertegnede har været med i lytteudvalget til UHØRT Festivalen for andet år i træk og glæder mig til for første gang at deltage i den kommende weekend når den løber af stablen. Der er flere navne jeg glæder mig rigtig meget til at se, bl.a. Palace Winter, Ladylion, The Bongo Club (SE) m.fl. The Bongo Club oplevede jeg f.eks. på årets SPOT hvor de leverede et gedigent rock'n roll show med nosser i for et tømmermændsramt lørdagspublikum. Jeg glæder mig til at opleve dem igen i forhåbenligt lidt bedre rammer for dem:
Jeg synes UHØRT er fedt fordi festivalen ikke alene forsøger at præsentere det nyeste nye og give de mindre bands en chance og gode råd med på vejen, men også fordi at festivalen så vidt muligt forsøger at samle de lokale øvelokaleforeninger, spillesteder og koncertforeninger til at hjælpe med at få festivalen til at løbe af stablen. Jeg ved godt det ikke er noget nyt som sådan, men jeg synes det passer genialt ind i resten af konceptet.
Tjek hele spilleplan m.m. ud her. Håber vi ses derude?