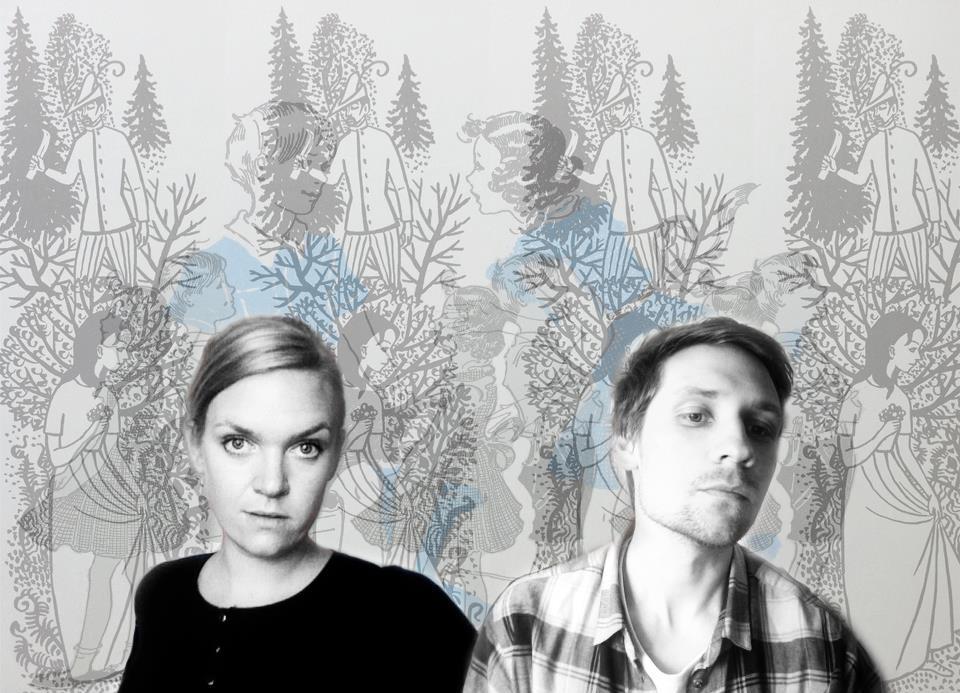 De fleste, der kender Jonas Villumsen, vil formentlig forbinde ham, med den dansk-alternativ-rock/pop-gruppe Entakt, som nu er fortid. Nu er han imidlertid at finde i gruppen The Golden Ratio, hvor han har allieret sig med svenske Lovisa Wanngren, hvor to numre for nylig havnede i blaa vinyl-indbakken.
Det er et utrolig behageligt bekendtskab i den mere afdæmpede singer/songwriter-genre. To Come Into Being, det første af de to numre, er næsten Beirut'sk i sin lyd, mest på grund af ukulelen, der bringer nummeret til live efterfulgt af den talentfulde Lovisa Wanngrens klare vokal, fint bakket op af Jonas Villumsen og en veldoseret trompetindsat med luft på tonen. Klaveret bakker også nummeret op, som det skrider frem, og da det tager til.
Ice Cold Water er primært klaverbaseret i sin liveform, og her er der en vældig behagelig tostemmig ting kørende mellem Villumsen og Wanngren. Det smukt forstyrrende omkvæd:
"Ice Cold Water taking my body over // filling my mouth and lungs as I breathe in // So Ice cold Water, I never thought of swimming // only a matter of minutes a matter of sinking."
Det tog mig faktisk mange gennemlytniger, før ordene for alvor sivede ind, men da de gjorde, gav nummeret god mening, selvom det ikke just er en dur-akkord, nummeret klinger af med til slut. Det er et meget spændende projekt, duoen har etableret, og jeg glæder mig virkelig meget til at høre noget på tryk. Du kan finder flere optagelser med The Golden Ratio på deres Soundcloud-profil.
Gruppen giver en smagsprøve på projektet til det kommende Poetry In Mono-arrangement på næste fredag den 21. oktober på Stengade, betydeligt udvidet i konstellationen.
The Golden Ratio – To Come Into Being (Live):
[soundcloud url="http://api.soundcloud.com/tracks/25445326″ params="show_comments=true&auto_play=false&color=0055ff" width="100%" height="81″ ]
The Golden Ratio – Ice Cold Water (Live):
[soundcloud url="http://api.soundcloud.com/tracks/25445199″ params="show_comments=true&auto_play=false&color=0055ff" width="100%" height="81″ ]