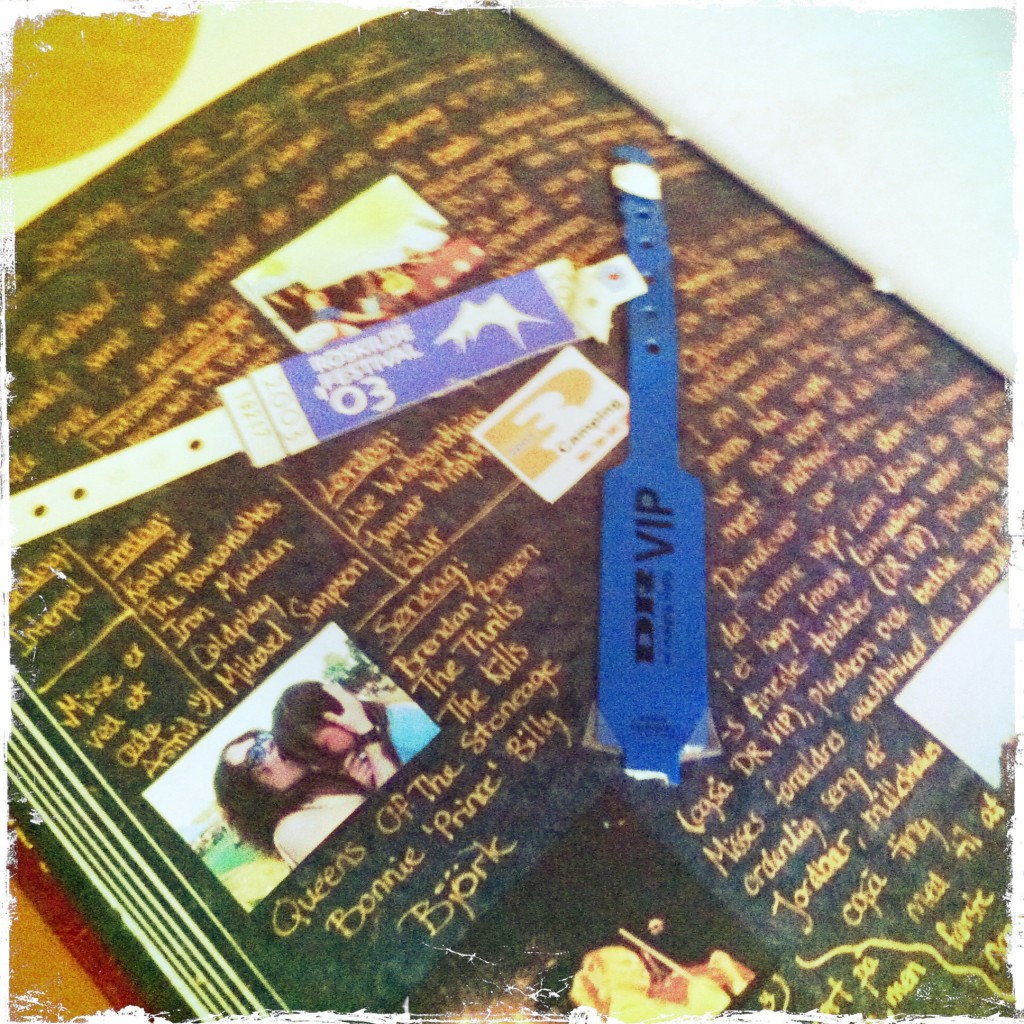 Jeg ved ikke om det er fordi året er ved at gå på hæld og man som sædvanligt bliver ramt af den der sentimentalitet, der som regel også har en vis portion nostalgi med i kølvandet. Om ikke andet har jeg dvælet utroligt meget i nostalgi de sidste par dage. Jeg har taget en svømmetur tilbage i minder og sindstilstande, som de var og blev til i 2001. Dengang man gjorde alt for at komme på forreste række og blev overvældet af den adrenalin det gav at leve sig 100% ind i musikken og give alt hvad man havde (det værende at hoppe til man ikke længere kunne mærke sine ben, klappe til ens arme syrede i flere timer efter eller slide sin stemme op på at skrååååle med til hver evigt eneste sang). Denne video giver en meget god idé om hvordan det var dengang:
Blast from the past : The Tim C Band – Live in Amager Bio, Copenhagen, Spring 2001… 🙂

Posted by Tim Christensen on Thursday, 18 November 2010
Tim Christensen m. band i Amager Bio 2001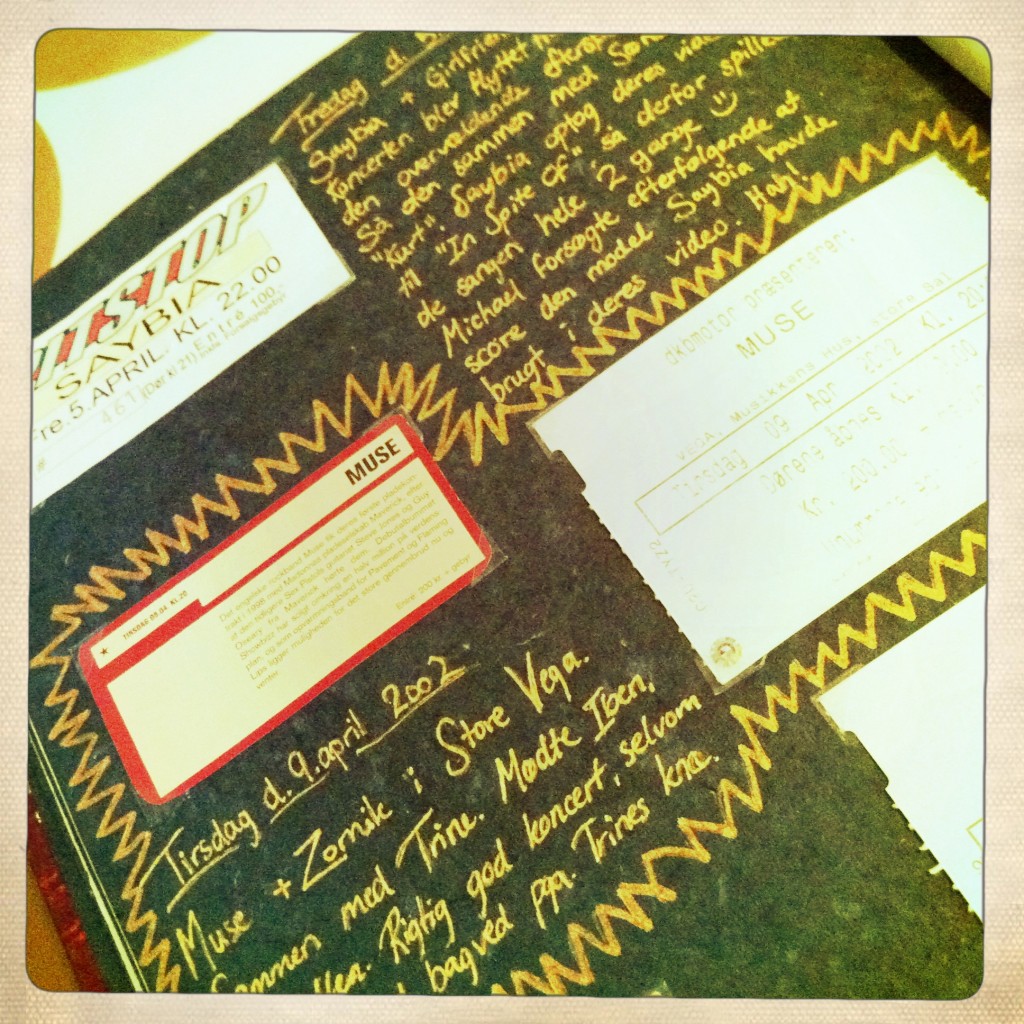 Saybia billet fra dengang de brød igennem. Koncerten på Pitstop blev flyttet til Godset pga. den store efterspørgsel. Muse billetten er fra deres Origin of Symmetry tour, som ifølge undertegnede er deres bedste plade til dato.
Det var med samme nostalgiske overvældelse at jeg for efterhånden en del år siden satte mig ned og skrev nogle af alle disse minder, anekdoter og oplevelser ned i en såkaldt scrapbook. Den trænger til en gevaldig opdatering dog, men det skal nok komme når tiden og roen er der til det. Om ikke andet er det med nostalgi, som det er med vinyler…det vil aldrig dø ud.