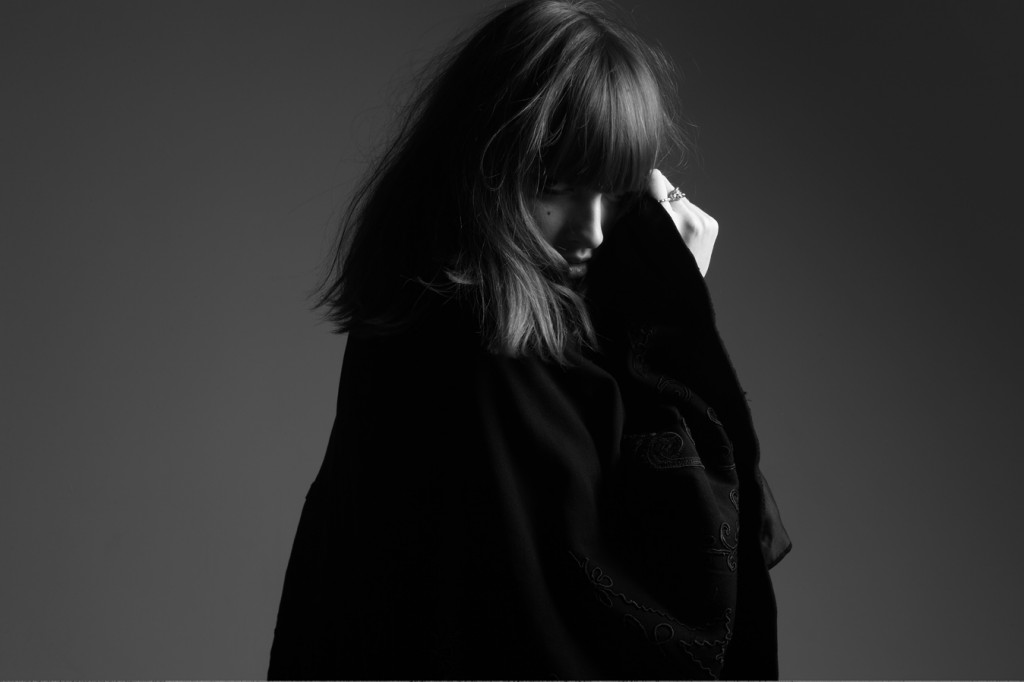 Under januars klassiske kaos af julegavebytteri havnede jeg pludselig i en pladebutik, hvor singlen We Make Sense med København-baserede Emma Acs stod på pladehylden. Min indre nysgerrighed kunne ikke benægte, at det var den plade, der skulle med hjem. Det skyldes ikke mindst den store tiltro til Acs' musikalske projekt, der efterhånden er kommet til udtryk hos flere medier , hvor hun i 2011 spås en stor chance for at slå igennem.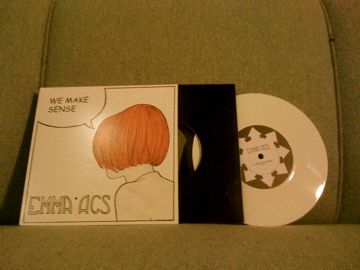 Men hvad er det så for noget musik – og er det virkelig så lovende, som der er nogen, der går og udtaler sig om. Hvis man tager udgangspunkt i den lille 7″-single Emma Acs udgav i 2010 (billedet tv.), så vil også denne blog slutte sig til den store tiltro. Egentlig bevæger genren sig ind på min medskribents musikalske foretrukne, men i denne sammenhæng, må også jeg give mig hen.
Det er pop med et retro-perspektiv, hvor der kigges tilbage på navne som Nico, Nancy Sinatra, Velvet Underground og mange flere. Emma Acs besidder en utrolig naivistisk og meget ubesværet vokal, man lynhurtigt forbinder med noget charmerende og dragende. We Make Sense hører til et af de kortere numre, der ikke er helt ulig poptraditionen i 60'erne. På 2:30 min. får vi både præsenteret et par vers, omkvæd og endda en veldoseret (og velspillet) guitarsolo. Ganske lytteværdigt.
Debutalbummet skal være klar omkring april, og det er blevet til i samarbejde med folk fra Baby Woodrose, The Good The Bad, The Setting Son og Spektr aka The Inbred Family – der er Emma Acs' livegruppe. De spiller, som det ses, alle i spændende og solide rockgrupper med mere eller mindre inspiration fra samme tidsperiode, som virker til at være Emma Acs' hovedinspirationskilde. B-siden til 7″-singlen er oversat til fransk, C'est Logique, og som der står bag på coveret til singlen:
– Que tout le monde le sache, ca sera nous deux – c'est logique – eller, hvis mine google translate-evner gør mig ret:
– Alle ved, det vil være os to – det giver mening.
Det samme gør Emma Acs' musik – vi på blaa vinyl vil i hvert vente på debuten med spænding, hvis samme kompakte catchy-niveau bliver opretholdt. Foreløbig det bedste julegavebyt der har fundet sted i år.
Lyt selv til Emma Acs – We Make Sense herunder: