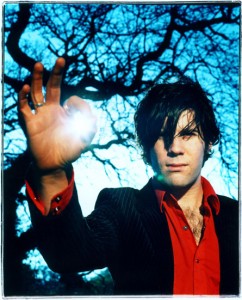 Som om 2012 ikke har været spækket med læssevis af fede udgivelser, er der allerede nu tegn på at 2013 også kunne gå hen og blive et godt plade-år. Ed Harcourt har annonceret ny plade til Februar 2013. Det er den produktive herres 7. studiealbum siden 2001, som har fået titlen Back Into The Woods, og allerede nu kan man høre en smagsprøve med førstesinglen The Man That Time Forgot:
En dejlig sang hvis du spørger mig. Især fordi den bringer Harcourt i retningen af hans første to studiealbums, Here Be Monsters (2001) og From Every Sphere (2003), som må sige at være undertegnedes absolutte favoritter med manden. Hvorimod hans seneste plader ikke helt har haft det samme over sig. Om ikke andet ser jeg frem til at høre om mine forhåbninger bliver mødt.
Kan du lide hvad du hører, kan du downloade den gratis her.