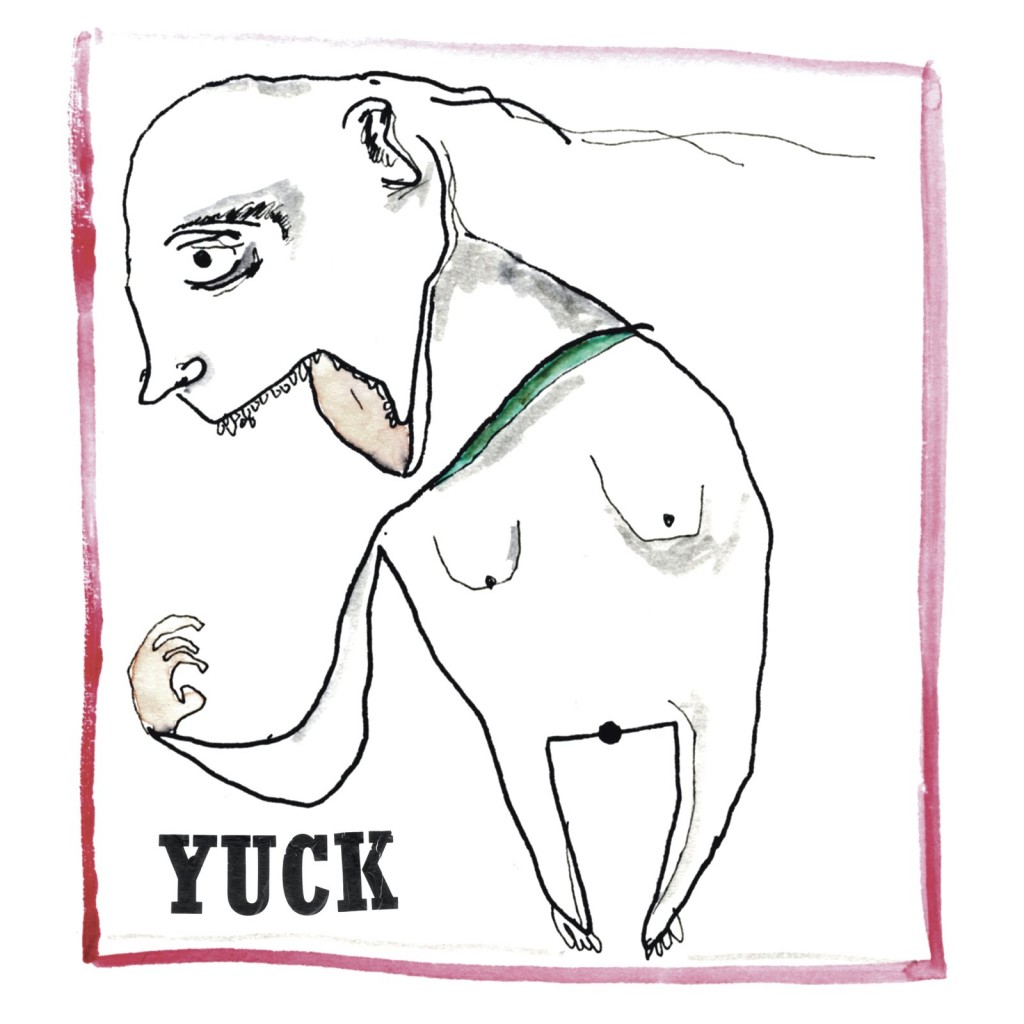 Jeg havde fornøjelsen af at se den debuterende gruppe Yuck forleden, og det var ikke tid spildt, skal jeg love for. To numre har floreret i mine tanker lige siden. De er begge fra debutalbummet Yuck (ja det hedder den faktisk også), og de er fantastisk catchy. Det ene er det første i soundcloud-settet herunder, Get Away, som er et fremragende støjet popnummer. Skrigende guitarer og sang med en overflod af overdrive. Hør det en tre-fire gange, og resultatet bliver, at du driver din omgivelser til vanvid, fordi du bliver ved med at synge omkvædet for dig selv – HØJT.
Yuck er ligeledes eksponent for nogle mere afdæmpede numre, som du også finder herunder. For eksempel er Suicide Policeman og Shook Down, der måske i virkeligheden er en mellemting, men der forefindes flere på albummet. Det andet omtalte nummer, jeg ikke har kunne få ud af hovedet er The Wall, der med sin fantastiske gentagne hookline Try to make it through the wall – eller deromkring – kommer til at klistre sig fast i din erindring.
Yuck – The Wall:
[soundcloud url="http://api.soundcloud.com/tracks/6660737″ params="show_comments=true&auto_play=false&color=0055ff" width="100%" height="81″ ]

Yuck er ingenlunde, hvad deres navn antyder. Jo det er støjet og shoegaze-præget, men de poppede referencer som Teenage Fanclub med flere, gruppen selv sværger til, er tydeligere end noget andet. I øvrigt er de et superfedt liveband, og den unge forsanger Danny Blumberg er en fortræffelig vokalist. Yuck bør være på din iPod i 2011, for den befinder sig blandt de bedste udgivelser i år – so far.
Yuck på Soundcloud:
[soundcloud url="http://api.soundcloud.com/playlists/731000″ params="show_comments=true&auto_play=false&show_playcount=true&show_artwork=true&color=0055ff" width="100%" height="205″ ]