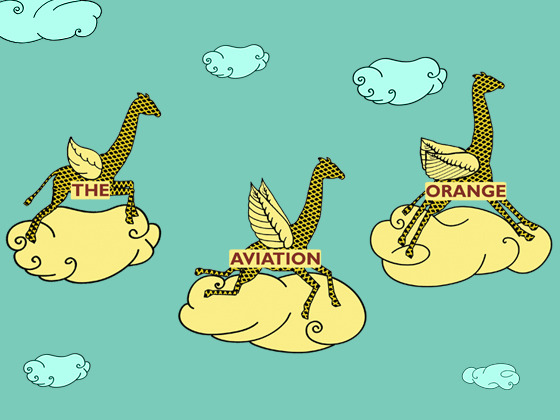 Jeg stødte for nylig på kvintetten The Aviation Orange, der har sine rødder i New York. Deres kommende ep er ude den 9. august, og så vidt jeg har kunne opdrive, så er den finansieret via siden Kickstarter, hvor musikere har mulighed for at få sine projekter sponsoreret af fans, der bidrager med penge til kreative projekter, som i sidste ende kommer tilbage i form af gratis ep eller gratis t-shirt (i hvert fald i dette tilfælde). Musikken er synth indiepop i et -inspirationssammensurium af grupper som The Shins, Death Cab… og Pixies.
Gruppen har tidligere udgivet et album, der blandt andet indeholdt nummeret Radio, som efter sigende skal have haft airplay på MTV. Et stærkt vanedannende nummer, som du kan se herunder:
The Aviation Orange – Radio:
Fra den kommende ep, East Of Here, kan man imidlertid nyde skæringen nedenfor. Det er et herligt sommernummer, med en dejlig distortet, på kanten til funky, basgang, marimba og kombo af kvinde- og mandevokaler. Jeg synes det er forfriskende og catchy. Personligt ser jeg meget frem til at høre ep'en. Hvis andre er bekendt med deres debutalbum, må de meget gerne fremlægge kvaliteten heraf. Ingenuous Us er i hvert fald en fin tilføjelse til playlisten for årets solsæson.
The Aviation Orange – Ingenuous Us:
[soundcloud url="http://api.soundcloud.com/tracks/15759310″ params="show_comments=true&auto_play=false&color=0055ff" width="100%" height="81″ ]