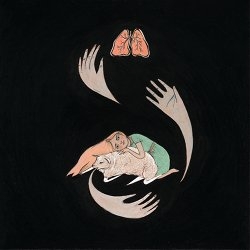 Jeg sad lige og hørte Purity Rings' nye plade Shrines igennem og blev ganske overrasket da der pludselig dukkede en velkendt bid musik op. Under nummeret Grandloves, er der hele vejen igennem nummeret bidder fra Young Magic's nummer You With Air (fra pladen Melt som udkom tidliger i år), hvilket var en dejlig overraskelse. Sangen er desværre ikke tilgængelig online i ordentlig kvalitet, men i kan få en lille bid af samarbejdet her:
Og så kan i tjekke denne mega fede live udgave ud med Young Magic hvor de opfører føromtalte You With Air og se om i kan genkende den bid jeg snakker om:
Begge plader er iøvrigt meget anbefalelsesværdige, og vil sikkert kunne finde vej til undertegnedes top 10 over årets plader!