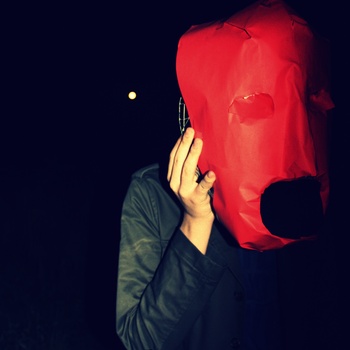 Det er længe siden et stykke musik har vækket så mange referencer og minder i mig på én og samme tid. blaa vinyl modtog i sidste uge en mail fra Thomas Solgaard med et link til hans nye videoen til sangen And Beneath The Pillows I Created A World Dedicated To The Lonely Thoughts Of You fra hans EP Those Were Fireworks, som udkom for et år siden, og som blev til månedens demo i Gaffa i oktober sidste år.
Ved første lyt poppede der straks referencer til Patrick Watson og Dad Rocks! op i mit hoved, straks overskygget af et minde om en melankolsk stemning. En melankolsk stemning som jeg ikke har mærket siden jeg boede i jylland, og som kun Jylland kan bringe frem i mig…normalt. Ikke at dette er nogen kritik af sangen, tværtimod synes jeg at det er smukt og er meget betaget af det. Videoen rammer også sangens stemning meget godt, og får mig til at tænke på Eternal Sunshine of The Spotless Mind:
EP'en er iøvrigt spækket med gæstemusikere (hele 17!) hvoraf Anna Brønsted (Our Broken Garden) og Sara Saxild (Under Byen) er i blandt som henholdsvis korsangerinde og bassist. På trods af de mange besøg på pladens fire sange, står Thomas Solgaard dog ganske solo med både sangskrivningen (melodi som tekst) og alle arrangementer af sangene. Undertegnede har givet den et lyt et par gange og må ærligt sige at det ovennævnte åbningsnummer nok desværre har givet mig for mange forventninger til resten af EP'en, da den ikke rigtig når op på samme smukke niveau, som man kunne have håbet. Det er som om up-tempo tingen ikke passer Solgaard helt så godt igen. Lyt selv efter her:
Jeg er dog stadig nysgerrig på hvad den kreative sangskriver finder på fremover, og kan kun krydse fingre for at han holder fast i den smukke melankoli som han beskriver på så fantastisk vis.