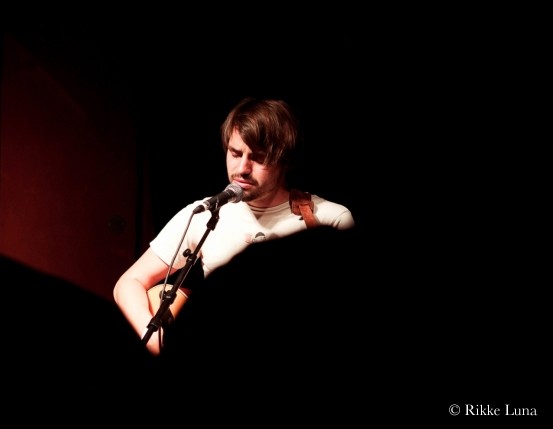 Som bekendt, havde undertegnede drøntravlt med alt andet end at høre musik på årets SPOT Festival, hvilket forhindrede mig i at spotte et navn som belgiske The Bear That Wasn't. Men selvom jeg ikke fik oplevet Nils Verresen's noget så fine røst i levende live, var jeg så heldig at få stukket hans plade i hånden på et tidspunkt i foråret, men har først nu rigtigt fået ørerne op for den. And So It Is Morning Dew er hermed blevet min nye yndlings-efterårsplade, og kan varmt anbefales. Lyt selv:
[soundcloud url="http://api.soundcloud.com/tracks/5445759″ params="show_comments=true&auto_play=false&color=0646f0″ width="100%" height="81″ ]
Han kommer til Danmark igen her i foråret, men desværre kun til Århus i forbindelse med Recession Festivalen i den Lille Sal på Vestergade kl. 20:30 d. 9. oktober. Læs mere her.
Bandet er iøvrigt opkaldt efter børnebogen med samme navn af Frank Tashlin fra 1946. I 1967 blev bogen animeret, og det gav følgende resultat: