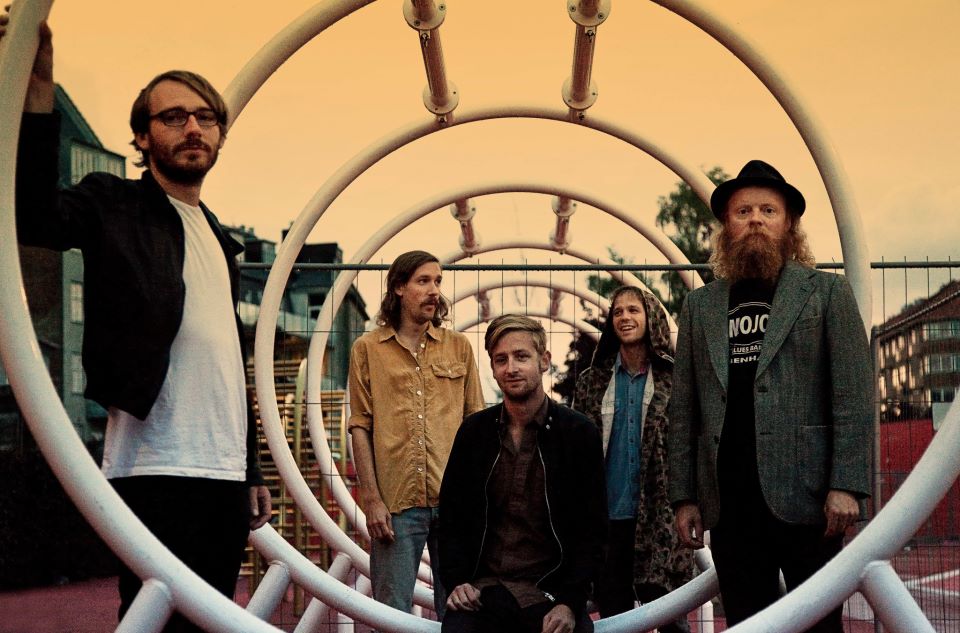 Silver 6 er en gruppe, jeg først for nylig fik øjnene op for. Gruppen består af Mads Hyhne, Jens Hein, Silas Hagemann Tinglef, Mads Brinch og Rasmus Valldorf. Det er altså medlemmer fra grupper som The Raveonettes, The Asteroids Galaxy Tour, 4 Guys From the Future, How Baby Howl og One Year From Home.
Musikken befinder sig netop et interessant sted imellem flere af de nævnte grupper. Især sidstnævnte og 4 Guys From The Future er en ret god lydlig beskrivelse af, hvad man kan forvente sig af de tilbagelænede og sløve musikalske landskaber, der bliver malet af især guitarer og gamle analoge synths på de numre, der foreløbigt er at finde.
Det er ret vanedannende at lytte til, og jeg er især faldet over Dreamy Dream fra gruppens Bandcamp, ligesom jeg er faldet over den til tider meget store rock-lyd, der også bliver omfavnet. Det er ikke helt tidstypisk i mine ører.

Det kan blandt andet høres på Are We Lovers nedenfor, der er optaget på Drone, hvor gruppen spiller torsdag ganske gratis. Vi glæder os til mere sølv fra de fem gutter i Silver 6.