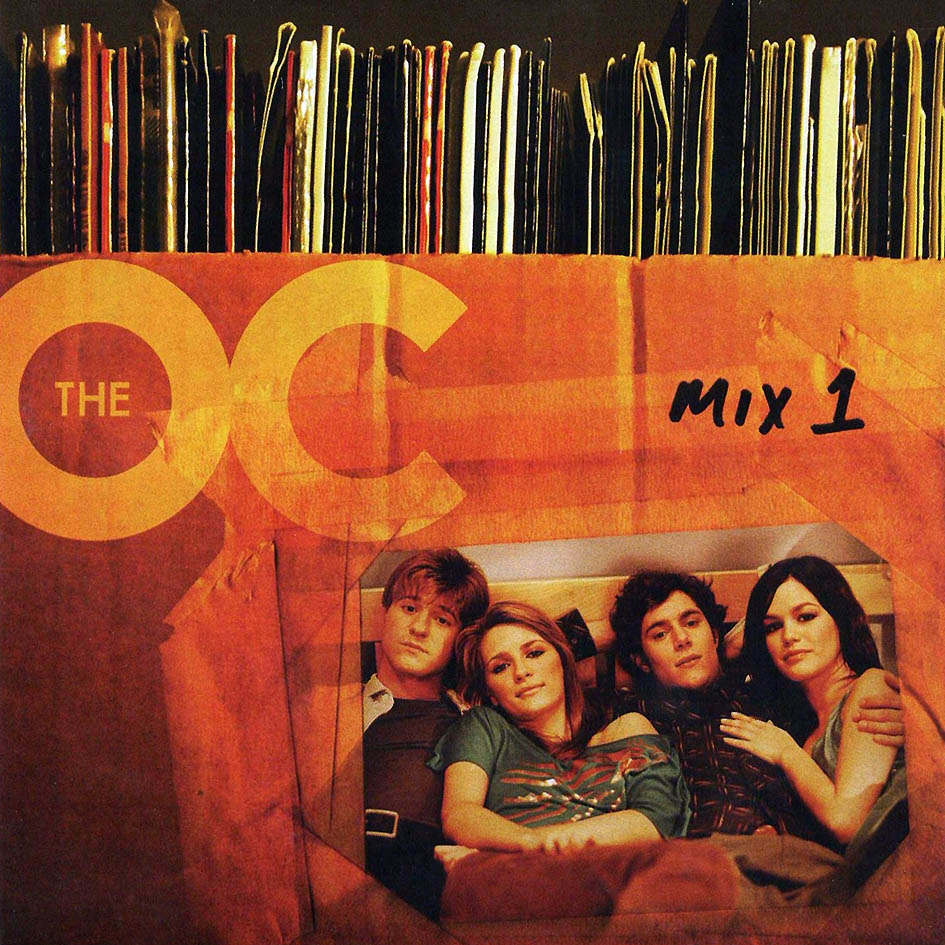 Hvis man savner 00'erne, skal man bare sætte en serie som The O.C. på. Den har det hele; klaptelefonerne, en Facebook-fri verden, og ikke mindst det fedeste soundtrack! Én af seriens hovedpersoner, den meget nørdede og lettere neurotiske Seth Cohen (spillet af Adam Brody) er kæmpe fan af Death Cab For Cutie, som også optræder i sæson 2 hvor fede 00'er bands som The Killers, The Walkmen, The Thrills og Modest Mouse m.fl. også optræder. Ydermere er der et afsnit (afsnit 15 i sæson 2) hvor Beck havde premiere på hele 5 numre fra hans daværende nye album Guero, hvor han også spiller Daniel Johnston's "True Love Will Find You In The End";

The O.C. var i det hele taget en meget toneangivende TV serie, hvor flere bands som Coldplay, Imogen Heap, Beastie Boys, The Shins m.fl. havde premiere på deres dengang nye materiale. Og serien hjalp flere bands med at bryde igennem lydmuren. Listen over musikken der er brugt i seriens 4 sæsoner er også kilometer lang, og den indeholder bl.a. danske bands som Efterklang og Blue Foundation.
Én af mine yndlingsafsnit, er afsnit 14 i sæson 2 kaldet "The Rainy Day Women", hvor seriens karakterer hver især kæmper med lidt hjertekvaler, og det gør det ikke bedre af at det øs-plask-regner igennem hele afsnittet. Det er de færreste scener hvor det regner i teen-serier der foregår i solstaten Californien, hvis man tænker over det, og det gør man når det pludselig står ned i stænger.
Afsnittet starter ud i absolut mol med silende regn og introen af "In Every Sunflower" af irske Bell X1 (som består af store dele af Damien Rice's tidligere band Juniper) fra deres fremragende debutalbum Music In Mouth (2004):

Sangen går igen senere i afsnittet som virkemiddel til at beskrive de voksne's hjertekvaler. Hvorimod teenagernes hjertekvaler bliver understreget af Boyz II Men's "End Of The Road";

Afsnittet slutter heldigvis med at de rette finder hinanden i regnen imens "Champagne Supernova" af Oasis kører i baggrunden (yes, det er Seth Cohen der leger Spiderman);
Det her er bare ét eksempel på hvordan musikken på genial vis er med til at fortælle historien om de rige teenagere i Orange County. Så hvis du ikke lige synes at den danske sommer er noget at råbe hurra for, så lav dig en portion popcorn og tænd for Netflix.