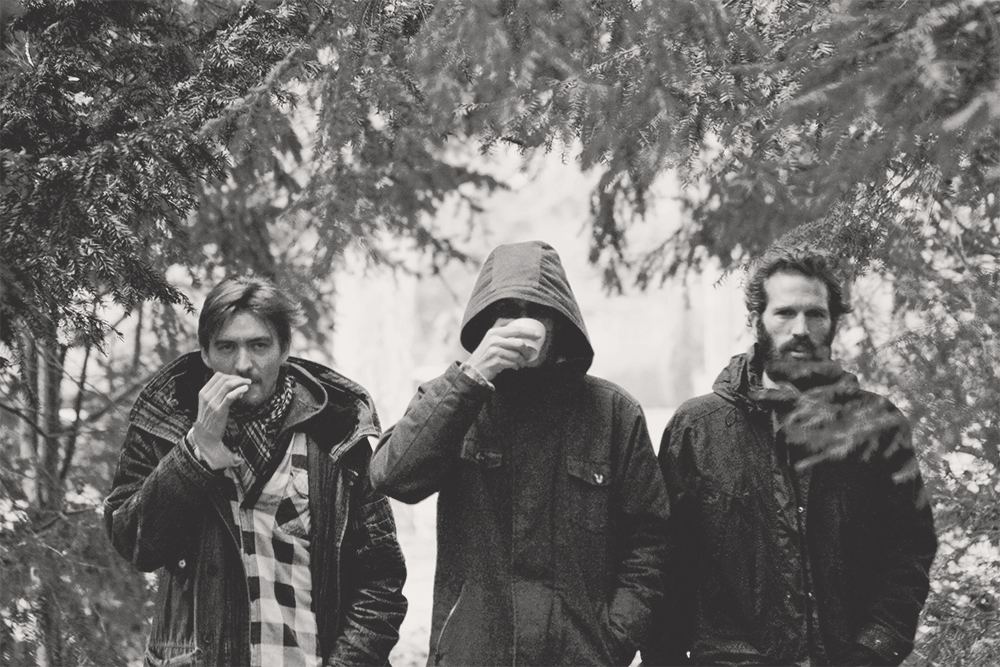 "I wrote endless imitations, though I never thought them to be imitations but, rather, wonderfully original things, like eggs laid by tigers" (D.T. 1951)
Den første gang jeg stødte på bandet med det lidt spøjse navn, var på en københavnsk festival for en række år siden. Eggs Laid By Tigers, som består af Jonas Westergaard (Murder), Peter Bruun (Murder, Django Bates Trio m.fl.) og Martin Ullits Dahl (Prins Nitram m.fl.) har siden dengang udgivet deres debutalbum, Under The Mile Moon, i oktober sidste år. Den er den første del af en triologi, der eftersigende skulle nå finalen i 2014, hvor bandets mystiske fjerdemand (som er citeret ovenfor) nemlig være fyldt 100 år. Pladen er kun udkommet som download og på vinyl, og har det flotteste cover jeg længe har set: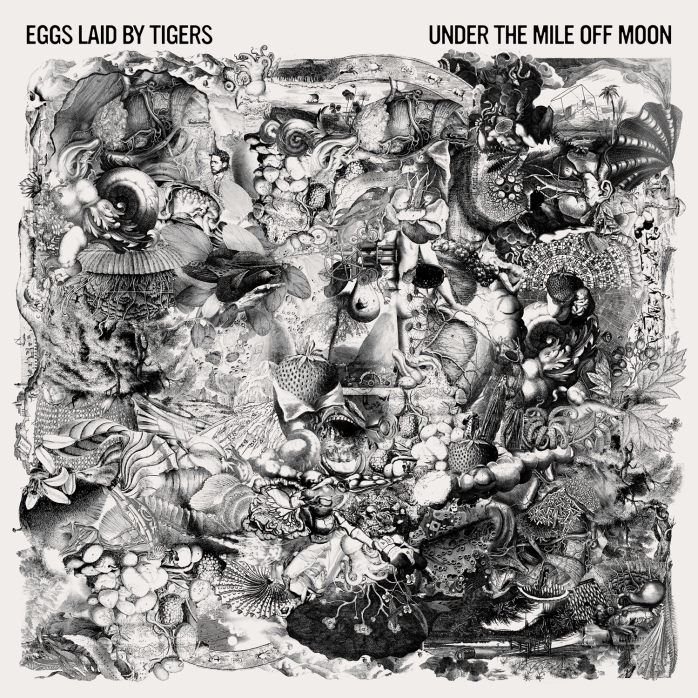 Collagen forestiller iøvrigt denne mystiske fjerdemand.
Jeg har haft æren af at opleve dem live et par gange efterhånden, hvor de som oftest optræder hele 7 mand på scenen med blæsere og tangenter og det hele, og det har været en stor fornøjelse hver gang. Jeg ser derfor meget frem til at se dem igen til SPOT Festivalen på lørdag kl. 21:00 i Lille Sal, Musikhuset.
Men hvis man ikke skal til SPOT Festival, så giver bandet intimkoncert på fredag i Christianshavns Beboerhus. Det er ikke længe siden at jeg var i Christianshavns Beboerhus til koncert for første gang i mit liv, og jeg må sige at jeg var meget positivt overrasket over hvor hyggelige omgivelser de har derude, så jeg er næsten ked af at jeg ikke er i København på fredag. Men i skal da have chancen for at komme med:
Vi trækker nemlig lod om 1×2 billetter til intimkoncert i Christianshavns Beboerhus d. 3. maj + 2 signerede eksemplarer af Eggs Laid By Tigers seneste album på vinyl. Det eneste du skal gøre, er at svare på følgende:
Hvilken stor digter siges at være bandets mystiske fjerdemand?
Send dit svar til blaavinyl(a)gmail.com senest torsdag d. 2. maj kl. 15. Vinderen får direkte besked.