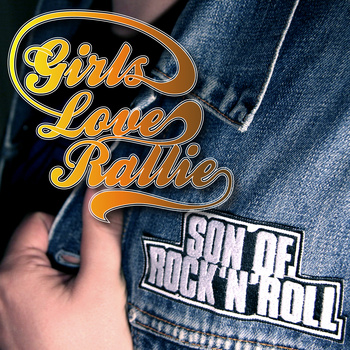 Så er det atter blevet tid til mere "julemusik" på bloggen. Denne gang er det med blikket på nummeret med den lident optimistiske titel Christmas In Hell fra den nyligt digitalt-udgivne plade Son Of Rock'n'Roll fra Rasmus Hald Jensen aka. Rallie med soloprojektet Girls Love Rallie.
Rallie kender man måske fra lo-fi-gruppen My Friend George, der huserede fra midt halvfemserne til midt 00'erne.
Det er hans andet album, og da jeg for nylig talte med Rallie, fortalte han følgende om det eneste "julenummer", der er at finde på den nye udgivelse.
"Lige præcis den sang [Christmas In Hell red.] er den af de ældste fra pladen [Sons of Rock'n'Roll red.]. Det var mit bud på en Morningside julesang all-star-single en gang i tidernes morgen."

"Pladen er delt op i en A og en B-del, og Christmast Is Hell er den første nedtur på side A midtvejs. Den egner sig ikke ligefrem til at blive en juleklassiker. Det er en rigtig rigtig dårlig jul, men det bliver jul igen i slutningen af sangen. Den bliver hentet hjem."
Det er en dejlig ballade, der bliver suppleret af klokkespil, strygere og minimalistiske trommeopbygninger. Det er en sand fryd, for den alternative julesangs-elsker, der ikke skal have alt for meget sukker/kanel på risengrøden.
Girls Love Rallie – Christmas In Hell: