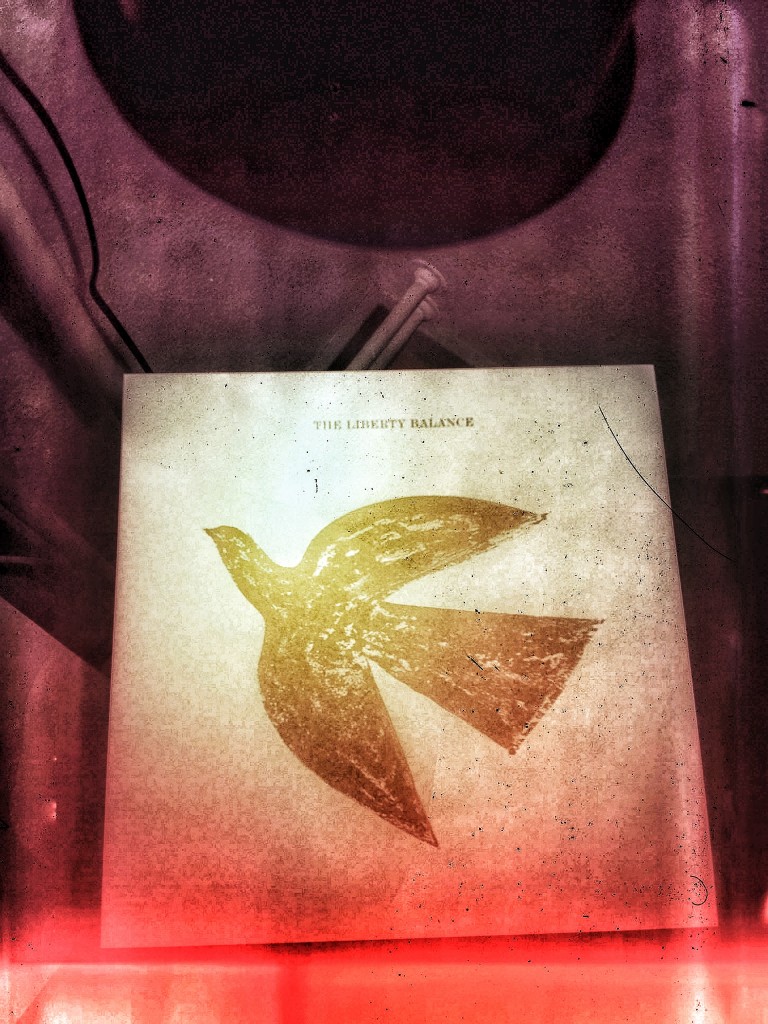 Der er blevet talt oppe og nede om årets bedste plader, men jeg vil gerne vende blikket mod en af de genudgivelser, der kastede mest lys over mine øregange i 2012. Tilbage i 2009 skrev Rikke om duoen The Liberty Balance, hvor de spillede på Spot, hvilket også var året, hvor jeg lærte deres musik at kende. De udgav deres – i mine øjne – alt for oversete debut The Liberty Balance.
Rettighederne til albummet blev opkøbt af Elektrolyt (Frodegruppen 40, Ensemble Orlando, Strohm m.fl.), og musikken kunne i høj grad retfærdiggøres på cd, men for dælen hvor kommer tonerne til sin ret på vinylen. Varmen og melankolien der bliver vækket til live (igen) på The Liberty Balance, er ganske fortræffelig. Så vidt jeg har forstået, er pladen blevet remasteret til vinylen, som efter min mening burde være udkommet direkte herpå.
På det seneste har nummeret You Hold My Hand kørt på repeat – den er at finde på side B, og det har måske været det glædeligste genhør, men efter min opfattelse er det en vanvittig stemningsfuld plade, der i sin helhed også er noget helt og aldeles særligt. Den får mig så usandsynlig meget ned i gear på den gode måde, mens det taler lige ind i hjertekulen. Læs bare teksten til føromtalte:
"Yes, I need the fire. / And yes I need the rain /
Balance is not a straight line / It's a seastraw ride instead

Yes I need some answers / And yes I need [your name] /
But freedom's not a bad thing / You love me more that way

So with you now – I understand / Than when I let go /
You Hold My Hand

Yes I need a player / And yes, I need the game /
Reasons long a last time / My number's still the same

So with you now – I understand / That, when I let go/
You Hold My Hand"
Mike H og Albert Raft, der står bag The Liberty Balance, har netop postet på deres facebook-profil, at de er i studiet for at indspille opfølgeren til debuten. Det er så sandelig gode nyheder, og vi ser meget frem til at se, hvad der kommer fra deres hænder. Lørdag skrev de følgende:
"Tomorrow The Liberty Balance will commence in the recording of our second studio album!

This time with Rasmus Valldorf on drums, Jakob Falgren on bass & keys, Samuel Hällkvist on guitars, Nils Gröndahl on violins & fx…and of course Albert and Mike…and we guess probably af few guests will join along the way…Once again, Nikolaj Vinten is our sound engineer.

Looking forward to present the new songs to you!"
Det ser således ud til at være et rigtig stærkt hold, der er sat til album nummer to – skulle du have lyst til at høre dem inden, så kan du købe The Liberty Balance ovre på elektroly.dk.
Følg The Liberty Balance her.