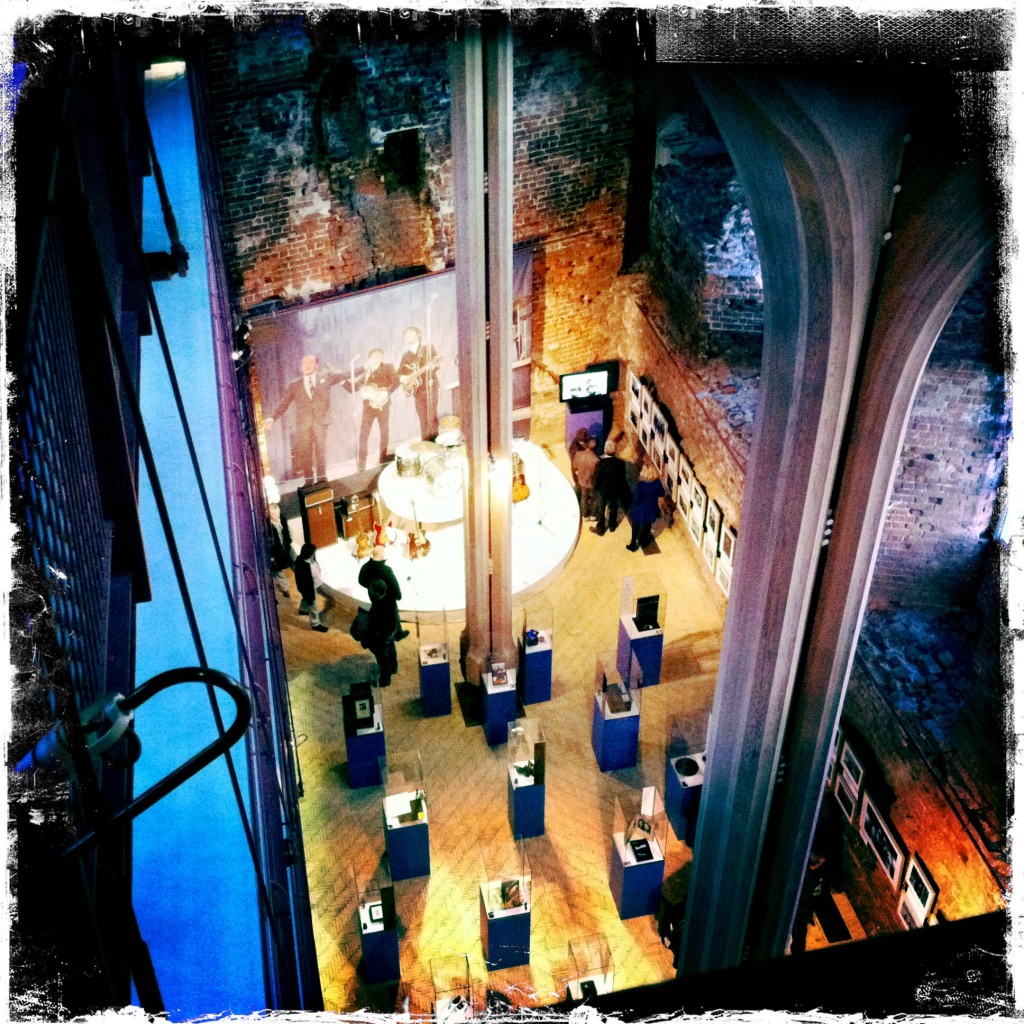 At rejse hjem til min hjemby Kolding, er på mange måder et nostalgisk trip hver gang. Endnu mere historisk og nostalgisk blev det, da undertegnede og Rune begge drog til Kolding i lørdags for dels at overvære en udstilling om The Beatles og 60'erne i byens historiske knudepunkt Koldinghus, men også for at lave en reportage om Efterklang, som senere på aftenen skulle optræde på byens regionale spillested, Godset. Mere herom i bloggens næste indlæg.
Udstillingen om The Beatles var ganske gennemført. Den tog udgangspunkt i slottets ruin-sal (den del af slottet som i sin tid brændte helt ned til grunden, og som man har bygget op igen omkring ruinerne, så de stadig består), hvor man nede i kælderen kunne få et indtryk af hvordan det var at se The Beatles i The Cavern dagene, og se billeder fra Hamborg-dagene, helt op til deres Ed Sullivan shows (se billede). Næste etage bød hovedsageligt på The Beatles' besøg i Danmark, da de spillede i KB Hallen i 1964, og alt den virvar det bragte det ganske land. Etagen over denne bød dels på en masse rekvisitter fra de glade 60'ere, og til og med en opstilling af et typisk pigeværelse fra det glade årti.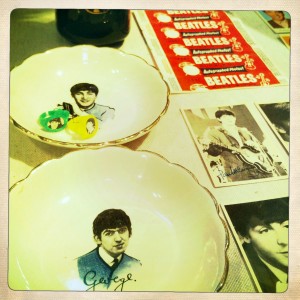 Øverste etage var nok den allermest underholdende, da man her kunne skabe sit eget Sgt. Peppers-cover med en masse af vor tids kendisser, danske som udenlandske plus et par af datidens. Man kunne klæde sig ud som én af de fire Beatler, og så ellers tage sig en mindre vandretur i kulissen.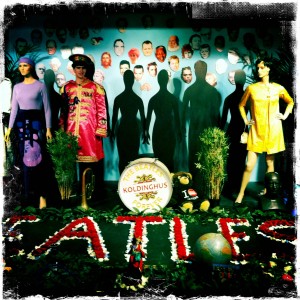 Udstillingen kan anbefales på det kraftigste. Den varer helt indtil den 27. februar, hvor man den 26. februar imod køb af en særlig billet, til og med kan få et foredrag af Søren Koch og Per Wium med sig på opleveren.
Læs mere om hele udstillingen her.