Archives by date
You are browsing the site archives by date.
By Rikke on 15/08/2009
Man har en holdning til man får en ny, eller hvad man nu plejer at sige. Jeg har aldrig været den store soundtrack dyrker, men nu og da er der et soundtrack der har ramt mig på en ene eller den anden måde. Som for eksempel soundtracket til den fantastiske skotske film 'Hallam Foe' fra […]
Posted in Rikkes Indlæg | Tagged Bernhard Schlink, Bill Wells Trio, Cinema, Clinic, Franz Ferdinand, Future Pilot AKA, Hallam Foe, Hood, James Yorkston And The Athletes, Juana Molina, Junior Boys, King Creosote, Movietone, Nico Muhly, Orange Juice, Psapp, Sond And Daughters, The Reader, U.N.P.O.C, Woodbine | Leave a response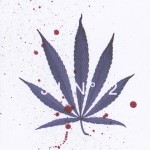 By Rune on 11/08/2009
jj er jeg efterhånden stødt på et par gange, der hvor jeg dog tog springet til at undersøge dem nærmere, var på den gode börneblogger blog. Og i tråd med det, vil jeg rigtig gerne smide en lækker lille sag videre – tag og køb jj – jj no2.
Posted in turboschlossers indlæg | Tagged börneblogger, jj, jj no2 | Leave a response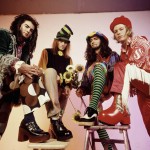 By Rune on 05/08/2009
Jeg vil da godt lige sende en anbefaling videre. Jeg ytrer af og til min svaghed for Powerpop musik (Se indlægget om Big Star), som så ofte bliver overset, eller måske bare skudt i baggrunden. Opmærksomheden retter jeg derfor mod start 90'er bandet: Jellyfish. Jeg blev selv introduceret til den for nylig, og jeg må […]
Posted in turboschlossers indlæg | Tagged All is Forgiven, Baby's Coming Back, Bellybutton, Big Star, Brighter Day, Jellyfish, Powerpop, Russian Hill, Spilt Milk, The Man I Used To Be | Leave a response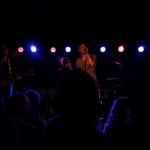 By Rikke on 04/08/2009
© Danielle Mandix Jeg undskylder den manglende opdatering af bloggen her, men det skyldes blot travlhed. Travlheden har dog også indeholdt lidt musik, selvfølgelig har den det. I søndags havnede jeg for eksempel til koncert i min nye hjemby med de amerikanske forvoksede teenagers i The Pains Of Being Pure At Heart (som min medskribent […]
Posted in Rikkes Indlæg | Tagged Northern Portrait, The Pains Of Being Pure At Heart | Leave a response