Archives by date
You are browsing the site archives by date.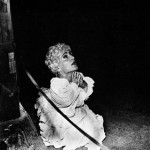 By Rune on 26/09/2010
Da Deerhunter florerede i 2008 med "Microcastle" var jeg næsten ved at ride med på bølgen. Jeg kunne da godt fornemme og høre, at Bradford Cox havde en yderst behagelig vokal, og at det ikke umiddelbart lød som noget, jeg havde hørt før, men det er først nu, at det for alvor går op for […]
Posted in Runes indlæg | Tagged Deerhunter, Halcyon Digest, Helicopter | 1 Response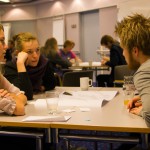 By Rikke on 24/09/2010
Dag 2 på Independent Waves er så småt ved at være omme. Den har været præget af tømmermænd og regn, men bortset fra det, har det været endnu en vellykket dag med et pakket lærerigt program. Gensynet med Oslo var en våd omgang. Det silede ned fra vi ankom til vi sejlede afsted imod Danmark […]
Posted in Rikkes indlæg | Tagged Independent Waves | Leave a response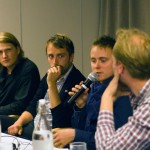 By Rikke on 23/09/2010
Independent Waves er skudt godt igang med Musikparlamentets debat-seminar og efterfølgende hyggelig middag med tre fjerdedele af panelet fra debatten er veloverstået. Tilbage er koncerterne, som undertegnede dog med vilje har valgt at nedprioritere lidt i forhold til de andre ting i dette vældige program. Programmets første hovedpunkt var Musikparlamentets debatseminar, med det spændende emne […]
Posted in Rikkes indlæg | Tagged Independent Waves | Leave a response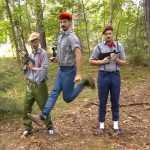 By Rune on 21/09/2010
På torsdag starter den fine Newbees Festival atter en gang (for tredje gang så vidt jeg husker). Festivalen byder sædvanligvis på noget fantastisk dejlig musik, især hvis man ser på det ganske glimrende udvalg af musik, der sidste år gæstede festivalen, så skinner den kvalitative musik for alvor igennem. Jeg nævner i flæng CODY, Quadron, […]
Posted in Runes indlæg | Tagged Bandbase, Dad Rocks!, Eumig & Chinon, IGNUG, Les Aventures de Commander Flash, Mescalin baby, Newbees Festival 2010, Treefight For Sunlight | Leave a response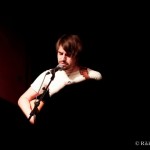 By Rikke on 20/09/2010
Som bekendt, havde undertegnede drøntravlt med alt andet end at høre musik på årets SPOT Festival, hvilket forhindrede mig i at spotte et navn som belgiske The Bear That Wasn't. Men selvom jeg ikke fik oplevet Nils Verresen's noget så fine røst i levende live, var jeg så heldig at få stukket hans plade i […]
Posted in Rikkes indlæg | Tagged And So It Is Morning Dew, Recession Festival, SPOT Festival, The Bear That Wasn't | 2 Responses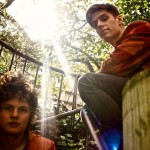 By Rikke on 13/09/2010
Klub Geyser Festival er veloverstået. Hjaltalín spillede en dejlig koncert, og undertegnede fandt ud af at hun meget bedre kan lide dem live end på plade, da der er noget mere kant på deres lyd live, og knap så meget storladenhed. Kort sagt; de er meget mere indiepop live end hvad man måske lige havde […]
Posted in Rikkes indlæg | Tagged Forgotten Fields On Fire, Hjaltalín, Klub Geyser Festival | 1 Response
By Rikke on 11/09/2010
Belle and Sebastian eftersøgte for en måneds tid siden visuelt materiale fra deres fans i forbindelse med udgivelsen af deres kommende album Write About Love. Det er der så kommet følgende interessante promotion-video ud af, som kan ses her.
Posted in Rikkes indlæg | Tagged Belle and Sebastian, Write About Love | Leave a response
By Rikke on 05/09/2010
Sidste år var det et delvist islandsk fænomen der indtog en klar førsteplads på undertegnedes top 5 over årets koncerter. Chancen for at det samme vil komme til at ske i år, er ret stor eftersom det islandske band Hjaltalín gæster dette års Klub Geyser Festival, som finder sted på Islands Brygge fra torsdag til […]
Posted in Rikkes indlæg | Tagged C'est Tout Martine, Dreamjockey, Forgotten Fields On Fire, Hjaltalín, I Love Birds, Ida Gaard, Il Tempo Gigante, Islands Brygge, Jacob Speake, Klein, Klub Geyser Festival, Lorey French, Mads Mouritz, My Cloudberry Mission, One-Eyed Mule, Penny Police, Petterson, Rust, Simone Alexander, Treefight For Sunlight, Viktor Kingo | Leave a response